A project by CGM Development means quality and holistic consideration of our clients' needs and budget. We are dedicated to creating a positive and lasting impression on our clients, affiliates and the communities we work with. CGM Development is proud to introduce a variety of properties that are available for sale and for lease to suit your business or investment needs.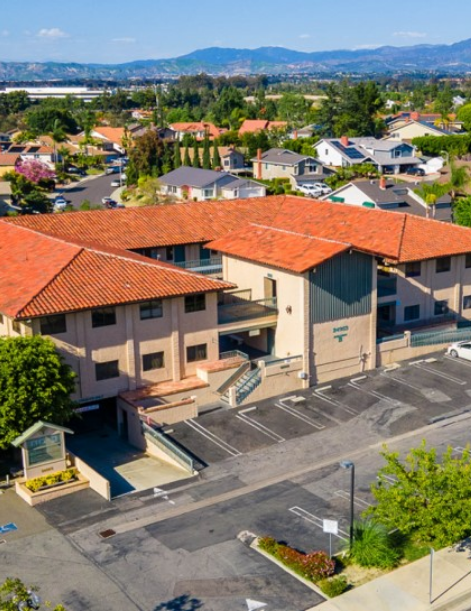 Laguna Hills, CA
24953 Paseo De Valencia Building B
Conveniently located near the Saddleback Memorial Medical Center, Laguna Hills Medical Arts Building B has been home to many well-established medical practices in the area.
Laguna Hills Medical Arts Building B will be renovated to feature and emphasize a Mediterranean design which is prevalent in local architecture. The building will highlight new color schemes, upgraded railings, and stylistic awnings. The courtyard will be upgraded to include a relaxing outdoor seating area. Other common areas will also realize a touch up or two to bring the building to a harmonious design of calm and serenity.
The building will enjoy a modernizing upgrade, but will continue to be the healing environment clients and tenants have enjoyed in the past. The location is conveniently centered to many nearby amenities including: Village at Laguna Hills (coming soon), Laguna Hills Civic Center, Saddleback Memorial Medical Center, and a plethora of dining and retail options. Access to the I-5 is only about a mile away and Irvine Spectrum is less than a 10 minute drive.
16 medical/professional office condominium units for sale or for lease
Units sized from 1,000 SF and up
30,000± SF 3-Story Medical Office Condominium Building
Major renovation to be done in 2021
Minutes from the Saddleback Memorial Medical Center
Convenient access to I-5
For more information, please view the
Information Brochure
CGM Development, LLC has been involved in a variety of projects since 1996. We have developed and managed everything from Office Condo Buildings, Industrial Warehouse Buildings, Retail Centers, Multi-Family, and Custom Home Projects. Below is a sample of the projects we have completed throughout the years. For more detailed information about these projects and others please feel free to
contact us
.
1800 EAST LAMBERT ROAD – OFFICE CONDOS
1800 East Lambert Road,
Brea, CA 92821
Office Condominium Building
33,000± SF 2-story building featuring 27 entitled office condominium units sized from 512 SF and up
Entitled: 2019
2501 EAST CHAPMAN AVENUE – OFFICE CONDOS
2501 East Chapman Avenue,
Fullerton, CA 92831
Office Condominium Building
34,000± SF 2-story building featuring 34 entitled office condominium units sized from 519 SF and up
Entitled: 2018
4950 SAN BERNARDINO STREET – MEDICAL OFFICE CONDOS
4950 San Bernardino Street,
Montclair, CA 91763
Medical Office Condominium Building
27,000± SF 2-story building featuring 23 entitled office condominium units sized from 765 SF and up
Entitled: 2017
618 BREA CANYON ROAD – INDUSTRIAL CONDOS
618 Brea Canyon Road,
Diamond Bar, CA 91789
Industrial Condominium Building
20,000± SF 1-story building featuring 10 entitled industrial condominium units sized from 1,400 SF and up
Entitled: 2015
660 NORTH DIAMOND BAR BOULEVARD – OFFICE CONDOS
660 North Diamond Bar Boulevard,
Diamond Bar, CA 91765
Office Condominium Building
27,000± SF 2-story building featuring 19 entitled office condominium units sized from 598 SF and up
Entitled: 2015
3333 SOUTH BREA CANYON ROAD – OFFICE CONDOS
3333 South Brea Canyon Road,
Diamond Bar, CA 91765
Office Condominium Building
42,000± SF 2-story building featuring 51 entitled office condominium units sized from 552 SF and up
Entitled: 2014
680 BREA CANYON ROAD – OFFICE CONDOS
680 Brea Canyon Road,
Diamond Bar, CA 91789
Office Condominium Building
22,000± SF 2-story building featuring 11 new office condominium units sized from 1,521SF and up
Completed: 2014
2705 DIAMOND BAR BOULEVARD – OFFICE CONDOS
2705 Diamond Bar Boulevard,
Diamond Bar, CA 91765
Office Condominium Building
36,000± SF 3-story building featuring 30 new office condominium units sized from 454 SF and up
Completed: 2012
2707 VALLEY BOULEVARD – OFFICE CONDOS
2707 Valley Boulevard,
West Covina, CA 91792
Office Condominium Building
72,000± SF 3-story building featuring 45 new office condominium units sized from 1,032 SF and up
Completed: 2008
13788 ROSWELL AVENUE – RETAIL CENTER
13788 Roswell Avenue,
Chino, CA 91710
Retail Center
51,000± SF 2-story retail center located within a mixed-use master plan that includes a nearby medical office building and 107-unit senior housing complex
Completed: 2007
13798 ROSWELL AVENUE – RESIDENTIAL SENIOR CONDOS
13798 Roswell Avenue,
Chino, CA 91710
Senior Residential Condominium Complex
200,000± SF gated senior community featuring 107 condominium units sized from 650 SF and up, indoor heated pool, 7,400± SF clubhouse and 3,000± SF putting green
Completed: 2007
13768 ROSWELL AVENUE – MEDICAL OFFICE CONDOS
13768 Roswell Avenue,
Chino, CA 91710
Medical Office Condominium Building
64,000± SF 2-story building featuring 40 new medical office condominium units sized from 906 SF and up
Completed: 2006
807 LAWSON STREET – INDUSTRIAL
807 Lawson Street,
City of Industry, CA 91748
Industrial Building
81,000± SF building of office and warehouse space
Completed: 2004
829 LAWSON STREET – INDUSTRIAL
829 Lawson Street,
City of Industry, CA 91748
Industrial Building
56,000± SF building of office and warehouse space
Completed: 2004
17528 ROWLAND STREET – INDUSTRIAL/OFFICE
17528 Rowland Street,
City of Industry, CA 91748
Industrial & Office Building
150,000± SF 2-story building featuring six industrial units, co-working space, and an 40-unit executive suites space
Completed: 2002
901 CANADA COURT – INDUSTRIAL
901 Canada Court,
City of Industry, CA 91748
Industrial Building
78,000± SF building of office and warehouse space
Completed: 2002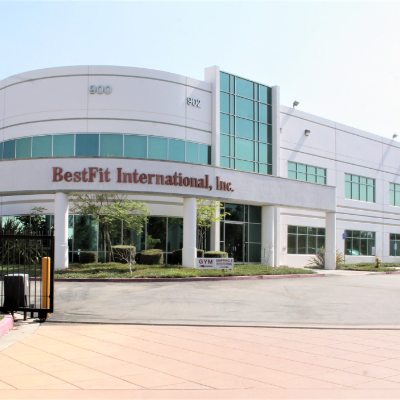 902 CANADA COURT – INDUSTRIAL
902 Canada Court,
City of Industry, CA 91748
Industrial Building
68,000± SF building of office and warehouse space
Completed: 2002
938 HATCHER AVENUE – INDUSTRIAL
938 Hatcher Avenue,
City of Industry, CA 91748
Industrial Building
45,000± SF building of office and warehouse space
Completed: 2002
17358 RAILROAD STREET – INDUSTRIAL
17358 Railroad Street,
City of Industry, CA 91748
Industrial Office Building
49,000± SF building of office and warehouse space
Completed: 2002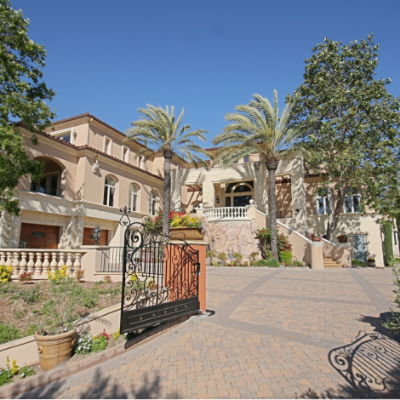 2856 WAGON TRAIN LANE – RESIDENTIAL CUSTOM HOME
2856 Wagon Train Lane,
Diamond Bar, CA 91765
Custom Home
13,950± SF 3-story Italian Tuscany style house featuring 500± SF guest house, outdoor BBQ area and fireplace, infinity
Completed: 2002
1808 DERRINGER LANE – RESIDENTIAL CUSTOM HOME
1808 Derringer Lane,
Diamond Bar, CA 91765
Custom Home
8,800± SF 3-story European style house featuring 6 elegant bedrooms and 7 bathrooms
Completed: 2001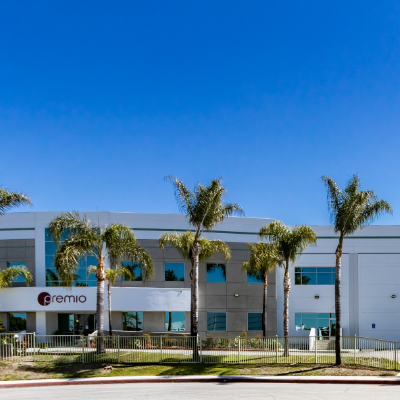 918 RADECKI COURT – INDUSTRIAL
918 Radecki Court,
City of Industry, CA 91748
Industrial Building
135,000± SF building of office and warehouse space
Completed: 2001
2839 WAGON TRAIN LANE – RESIDENTIAL CUSTOM HOME
2839 Wagon Train Lane,
Diamond Bar, CA 91765
Custom Home
9,525± SF 3-story European style house featuring 6 sophisticated bedrooms and 7 bathrooms
Completed: 2001
17232 RAILROAD STREET – INDUSTRIAL
17232 Railroad Street,
City of Industry, CA 91748
Industrial Building
19,000± SF building of office and warehouse space
Completed: 1998
908 CANADA COURT – INDUSTRIAL
908 Canada Court,
City of Industry, CA 91748
Industrial Building
24,000± SF building of office and warehouse space
Completed: 1997
918 CANADA COURT – INDUSTRIAL
918 Canada Court,
City of Industry, CA 91765
Industrial Building
28,000± SF building of office and warehouse space
Completed: 1997
928 CANADA COURT – INDUSTRIAL
928 Canada Court,
City of Industry, CA 91748
Industrial Building
31,000± SF building of office and warehouse space
Completed: 1997