A project by CGM Development means quality and holistic consideration of our clients' needs and budget. We are dedicated to creating a positive and lasting impression on our clients, affiliates and the communities we work with. CGM Development is proud to introduce a variety of properties that are available for sale and for lease to suit your business or investment needs.
Brea, CA
330 East Lambert Road
Centrally located, Brea Metro Office enjoys close proximity to Los Angles, Orange, San Bernardino, and Riverside counties. You can find yourself in any of these counties just minutes after leaving the office.
Renovations to the building and common areas will give a much needed shot of color and life to the building. The new façade will incorporate stainless steel accents coupled with wood tones. New lighting will brighten up the property while the interior of the building will receive a modern upgrade.


Brea Metro Office is conveniently located close to many amenities. Brea Mall, a regional shopping center anchored by Nordstrom and Macy's, is located within one mile of the property. Closer in are Brea Downtown, with Regal Edwards Cinemas and over twenty dining options, and Brea Marketplace, with Target and Sprouts Farmers Market. A plethora of other dining, retail, and entertainment venues are all located nearby.
32 professional office condominium units for sale or for lease

Units sized from 600 SF up to 2,000 SF

Units can be combined if larger space is required

43,000± SF 3-Story Professional Office Condominium Building

Renovation to be done in 2022

Less than one mile to Brea Mall, Brea Downtown, and Brea Marketplace

Immediate access to CA-57 and conveniently close to CA-60, CA-91, and I-10
For more information, please view the:
Laguna Hills, CA
24953 Paseo de Valencia, Building B
Conveniently located near the Saddleback Memorial Medical Center, Laguna Hills Medical Arts Building B has been home to many well-established medical practices in the area. 
Laguna Hills Medical Arts Building B will be renovated to feature and emphasize a Mediterranean design which is prevalent in local architecture.  The building will highlight new color schemes, upgraded railings, and stylistic awnings.  The courtyard will be upgraded to include a relaxing outdoor seating area.  Other common areas will also realize a touch up or two to bring the building to a harmonious design of calm and serenity. 
The building will enjoy a modernizing upgrade, but will continue to be the healing environment clients and tenants have enjoyed in the past.  The location is conveniently centered to many nearby amenities including:  Village at Laguna Hills (coming soon), Laguna Hills Civic Center, Saddleback Memorial Medical Center, and a plethora of dining and retail options.  Access to the I-5 is only about a mile away and Irvine Spectrum is less than a 10 minute drive.
16 medical/professional office condominium units

for sale or for lease

Sized from 1,000 SF and up

30,000± SF 3-Story Medical Office Condominium Building

Major renovation to be done in 2022

Minutes from the Saddleback Memorial Medical Center

Convenient access to I-5
For more information, please view the:
1800 EAST LAMBERT ROAD – OFFICE CONDOS
1800 East Lambert Road,
Brea, CA 92821
Office Condominium Building
33,000± SF 2-story building featuring 27 entitled office condominium units sized from 512 SF and up
Entitled: 2019
2501 EAST CHAPMAN AVENUE – OFFICE CONDOS
2501 East Chapman Avenue,
Fullerton, CA 92831
Office Condominium Building
34,000± SF 2-story building featuring 34 entitled office condominium units sized from 519 SF and up
Entitled: 2018
4950 SAN BERNARDINO STREET – MEDICAL OFFICE CONDOS
4950 San Bernardino Street,
Montclair, CA 91763
Medical Office Condominium Building
27,000± SF 2-story building featuring 23 entitled office condominium units sized from 765 SF and up
Entitled: 2017
618 BREA CANYON ROAD – INDUSTRIAL CONDOS
618 Brea Canyon Road,
Diamond Bar, CA 91789
Industrial Condominium Building
20,000± SF 1-story building featuring 10 entitled industrial condominium units sized from 1,400 SF and up
Entitled: 2015
660 NORTH DIAMOND BAR BOULEVARD – OFFICE CONDOS
660 North Diamond Bar Boulevard,
Diamond Bar, CA 91765
Office Condominium Building
27,000± SF 2-story building featuring 19 entitled office condominium units sized from 598 SF and up
Entitled: 2015
3333 SOUTH BREA CANYON ROAD – OFFICE CONDOS
3333 South Brea Canyon Road,
Diamond Bar, CA 91765
Office Condominium Building
42,000± SF 2-story building featuring 51 entitled office condominium units sized from 552 SF and up
Entitled: 2014
680 BREA CANYON ROAD – OFFICE CONDOS
680 Brea Canyon Road,
Diamond Bar, CA 91789
Office Condominium Building
22,000± SF 2-story building featuring 11 new office condominium units sized from 1,521SF and up
Completed: 2014
2705 DIAMOND BAR BOULEVARD – OFFICE CONDOS
2705 Diamond Bar Boulevard,
Diamond Bar, CA 91765
Office Condominium Building
36,000± SF 3-story building featuring 30 new office condominium units sized from 454 SF and up
Completed: 2012
2707 VALLEY BOULEVARD – OFFICE CONDOS
2707 Valley Boulevard,
West Covina, CA 91792
Office Condominium Building
72,000± SF 3-story building featuring 45 new office condominium units sized from 1,032 SF and up
Completed: 2008
13788 ROSWELL AVENUE – RETAIL CENTER
13788 Roswell Avenue,
Chino, CA 91710
Retail Center
51,000± SF 2-story retail center located within a mixed-use master plan that includes a nearby medical office building and 107-unit senior housing complex
Completed: 2007
13798 ROSWELL AVENUE – RESIDENTIAL SENIOR CONDOS
13798 Roswell Avenue,
Chino, CA 91710
Senior Residential Condominium Complex
200,000± SF gated senior community featuring 107 condominium units sized from 650 SF and up, indoor heated pool, 7,400± SF clubhouse and 3,000± SF putting green
Completed: 2007
13768 ROSWELL AVENUE – MEDICAL OFFICE CONDOS
13768 Roswell Avenue,
Chino, CA 91710
Medical Office Condominium Building
64,000± SF 2-story building featuring 40 new medical office condominium units sized from 906 SF and up
Completed: 2006
807 LAWSON STREET – INDUSTRIAL
807 Lawson Street,
City of Industry, CA 91748
Industrial Building
81,000± SF building of office and warehouse space
Completed: 2004
829 LAWSON STREET – INDUSTRIAL
829 Lawson Street,
City of Industry, CA 91748
Industrial Building
56,000± SF building of office and warehouse space
Completed: 2004
17528 ROWLAND STREET – INDUSTRIAL/OFFICE
17528 Rowland Street,
City of Industry, CA 91748
Industrial & Office Building
150,000± SF 2-story building featuring six industrial units, co-working space, and an 40-unit executive suites space
Completed: 2002
901 CANADA COURT – INDUSTRIAL
901 Canada Court,
City of Industry, CA 91748
Industrial Building
78,000± SF building of office and warehouse space
Completed: 2002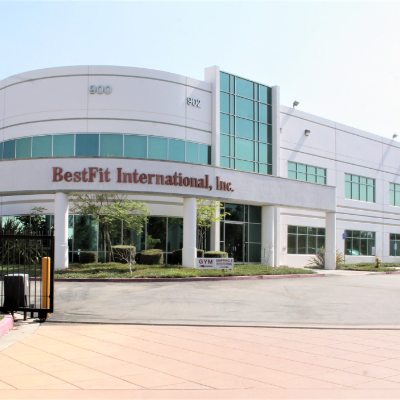 902 CANADA COURT – INDUSTRIAL
902 Canada Court,
City of Industry, CA 91748
Industrial Building
68,000± SF building of office and warehouse space
Completed: 2002
938 HATCHER AVENUE – INDUSTRIAL
938 Hatcher Avenue,
City of Industry, CA 91748
Industrial Building
45,000± SF building of office and warehouse space
Completed: 2002
17358 RAILROAD STREET – INDUSTRIAL
17358 Railroad Street,
City of Industry, CA 91748
Industrial Office Building
49,000± SF building of office and warehouse space
Completed: 2002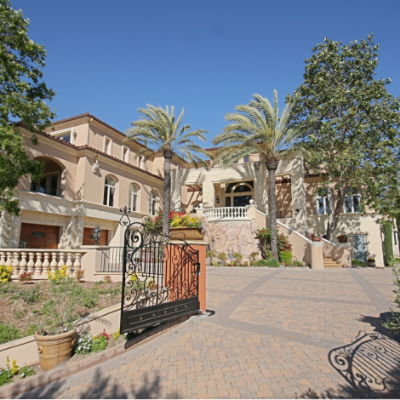 2856 WAGON TRAIN LANE – RESIDENTIAL CUSTOM HOME
2856 Wagon Train Lane,
Diamond Bar, CA 91765
Custom Home
13,950± SF 3-story Italian Tuscany style house featuring 500± SF guest house, outdoor BBQ area and fireplace, infinity
Completed: 2002
1808 DERRINGER LANE – RESIDENTIAL CUSTOM HOME
1808 Derringer Lane,
Diamond Bar, CA 91765
Custom Home
8,800± SF 3-story European style house featuring 6 elegant bedrooms and 7 bathrooms
Completed: 2001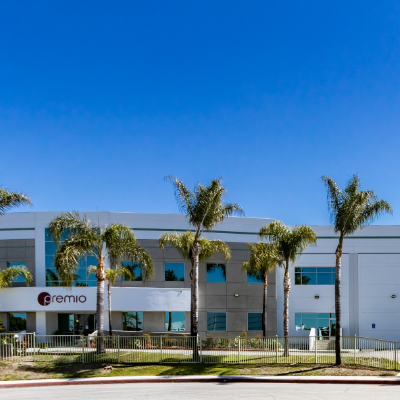 918 RADECKI COURT – INDUSTRIAL
918 Radecki Court,
City of Industry, CA 91748
Industrial Building
135,000± SF building of office and warehouse space
Completed: 2001
2839 WAGON TRAIN LANE – RESIDENTIAL CUSTOM HOME
2839 Wagon Train Lane,
Diamond Bar, CA 91765
Custom Home
9,525± SF 3-story European style house featuring 6 sophisticated bedrooms and 7 bathrooms
Completed: 2001
17232 RAILROAD STREET – INDUSTRIAL
17232 Railroad Street,
City of Industry, CA 91748
Industrial Building
19,000± SF building of office and warehouse space
Completed: 1998
908 CANADA COURT – INDUSTRIAL
908 Canada Court,
City of Industry, CA 91748
Industrial Building
24,000± SF building of office and warehouse space
Completed: 1997
918 CANADA COURT – INDUSTRIAL
918 Canada Court,
City of Industry, CA 91765
Industrial Building
28,000± SF building of office and warehouse space
Completed: 1997
928 CANADA COURT – INDUSTRIAL
928 Canada Court,
City of Industry, CA 91748
Industrial Building
31,000± SF building of office and warehouse space
Completed: 1997